Kaseya Ransomware Cyberattack Impacted Business Worldwide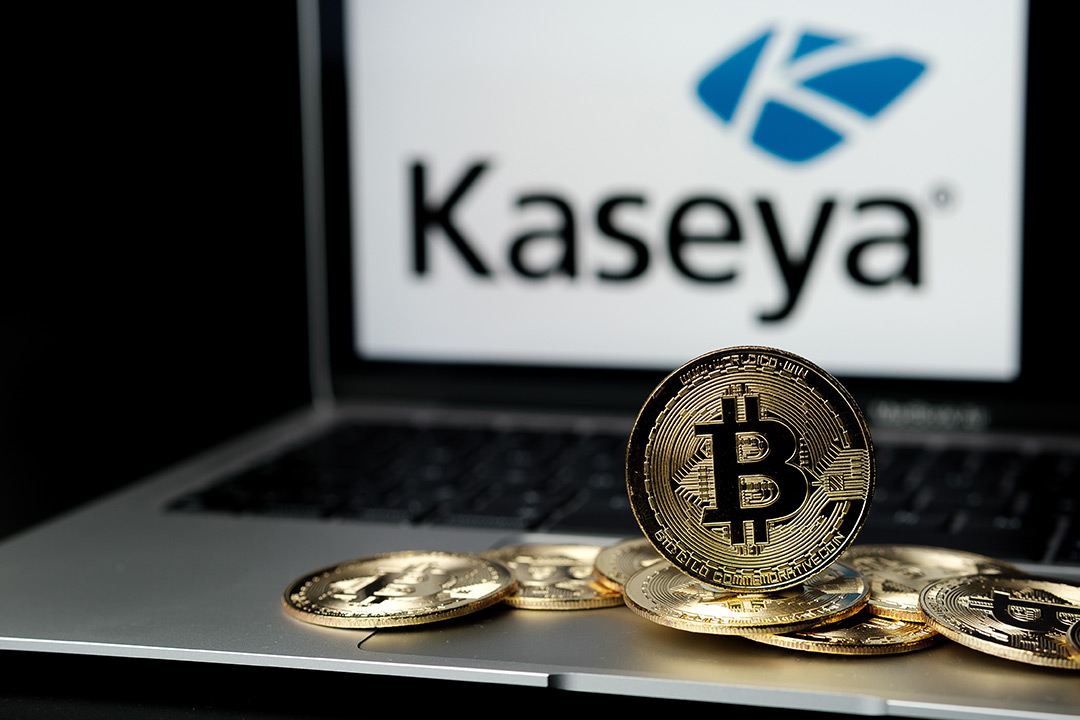 Ransomware cyberattacks are a very real threat to businesses of all sizes and scopes.
In fact, any business or individual with an active internet connection is potentially vulnerable to cyber threats.
But how can business executives, owners, individuals, and information technology professionals protect their digital infrastructure, business-critical information, and IT assets?
We're getting a lot of these types of questions from our clients lately. And in this post, we'll provide answers. We'll discuss a cyberattack that had a massive global impact on thousands of businesses. We'll also provide some trusted, go-to resources for you. Our goal is to educate you on your business's potential cybersecurity vulnerabilities and point you to some affordable, effective, industry-tested solutions.
In this post, we'll drill down into three critical aspects of the recent, infamous Kaseya Ransomware attack and why it matters:
What is Ransomware and How Does It Work?
How Can We All Learn from this Incident?
Where Can You Go for Real-World Answers and Solutions?
Sentinel Forge Technologies is a specialized cybersecurity company located in Maryland. Our goal is to bring cybersecurity solutions to Maryland's Agricultural Supply chain and keep our state's farmers, families, businesses, and supply chains safe from Ransomware & Cyberattacks. We serve a diverse base of clients, including specialized agricultural businesses and farmers, businesses of all sizes and scopes, families, and individuals.
Before we dive in, let's look at an excellent high-level definition of Ransomware from the US Department of Justice:
Ransomware is a form of malware that targets your critical data and systems for the purpose of extortion. Ransomware is frequently delivered through spearphishing emails.
When ransomware attackers gain access to business networks and electronic data storage systems, they install encryption software. This software renders your digital information unusable by "scrambling" it through complex data encryption algorithms.
The end-game is for the attackers to extort the infected business by demanding a ransom payment, usually denominated in bitcoin or some other cryptocurrency.
In theory, the attackers will provide data decryption keys when the ransom is paid.
With the Kaseya cyberattack, a remote computer management software application was used to propagate the ransomware agent instead of the more common phishing technique. The software technology used as a trojan horse in the attack, known as VSA, was used by managed service providers, MSPs, who provide IT management services to end-user businesses.
The Kaseya management software gave the cyberattackers, a ransomware group known as REvil, virtually unlimited access to business IT infrastructures globally. Given these circumstances, the ransomware attack rapidly progressed to downstream businesses.
The bottom line? In the period of the initial attack, from July 2 through July 5, 2021, the incident affected between 800 and 2000 businesses worldwide. An initial demand for $70,000,000 (USD) was made by the REvil group of cyber criminals as a ransom payment for the decryption keys. This is according to the online security information giants at MSSP (Managed Security Services Provider) Alert.
It's uncertain how many companies globally paid ransoms to REvil since businesses are reluctant to report extortion payments.
One thing is certain, though. We don't want any company or individual to be forced to make a ransom payment to retrieve their business-critical electronic information.
So what's the right cybersecurity solution for your business?
Don't be intimidated by ransomware and other types of malware attacks.
At Sentinel Forge Technologies, we focus on providing managed security monitoring and services for businesses of all sizes and scopes with our patent-pending Secure Sentinel Network, or SSN.
At the core of our SSN, the Sentinel Box is a no-touch early warning system for detecting bad cyber actors trespassing on your private digital property.
We understand the risks you face in a technology world filled with cyber threats, like ransomware.
Our goal is to bring advanced cybersecurity solutions to Maryland's Agricultural Supply chain and to help make our state and our nation's farmers, businesses, families, and food supply safe from ransomware and cybercriminals.
But what exactly can you do to protect yourself? Contact us today and see how we can help.
Remember, with cybersecurity, forewarned is forearmed!
Stay Connected!
Sign up to receive tips, information about upcoming events, industry insights and more!