Cybersecurity Professionals Respond To Live Sentinel Box Demo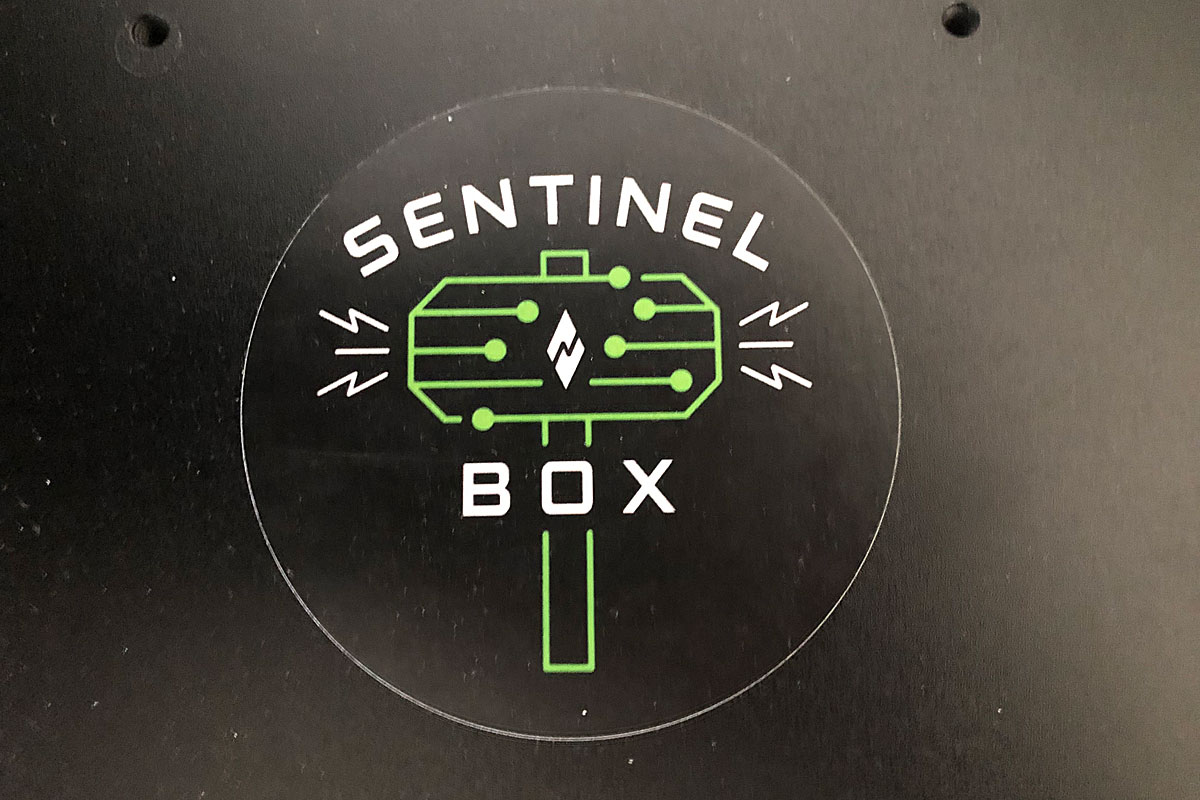 Cybersecurity Threats Are Very Real And On The Increase In 2023.
And that increase looks like it will continue to grow in 2024.
So What Can Individuals, Households, Businesses, Farmers, And Agribusiness Professionals Do To Protect Themselves From Malicious Cyber Actors And Online Security Threats?
One answer is The Sentinel Box cybersecurity solution from Maryland-based Sentinel Forge Technologies.
Colin Hamill, Founder and Principal Sentinel Forge IT Security Solutions Designer, recently demonstrated the Sentinel Box in a live online demonstration to an audience of network and senior cybersecurity professionals.
Also attending were guests, including Keith Alexis Co-founder and CEO of ICC Networking (ICCN), and Bill Perkins, Senior V.P. of Sales and Business Development, ICC Networking.
Additional guests included Jonathan Moore, Founder and CEO of Rowdy Orbit. Rowdy Orbit is working closely with ICCN to bring affordable, secure, and reliable broadband internet to underserved communities across the U.S.
Anson Mansfield, Principal Software Developer at Mantaro Product Development Services, provided the test environment and oversaw the network monitoring.
Reactions to the demo were extremely positive, to say the least.
Let's Take A Quick Look At The Sentinel Box Demo Environment, The Attendees, And Their Reactions.
For the demonstration environment, Anson configured a private network with three Sentinel Boxes and multiple Sentinels, or cybersecurity agents, deployed. These agents are designed to detect network scans or anomalies that might indicate a potential threat.
You can also watch the entire demo here.
The test network was designed to mimic a typical client network with multiple servers and applications.
Sentinels Are Software Agents That Are Virtually Undetectable By Malicious Hackers. These Agents Will Trigger An Automatic Notification Of Any Suspicious Network Activity, Via Email, To The Sentinel Box User.
Anson's laptop was connected to the test network for monitoring, using Zenmap as the security scanning software tool. Malicious cyber attackers will continuously scan networks for vulnerabilities to identify potential weak spots to attack. So the ability to detect these scans is a critical component of the Sentinel Box solution.
Now back to the demo.
Anson displayed the network monitoring console, logs, an email client, and the scanning tool on his laptop for demo purposes.
He then scanned the network with the Zenmap tool.
Within Seconds, The Sentinels Assertively Detected The Action And Began Monitoring The Event.
An email alert was also proactively sent to all participants, notifying them of potential suspicious activity.
This initial email is typically followed up by a subsequent email that contains a more detailed report of the incident, including the IP addresses of devices scanning the Sentinel Box user's network.
Experienced cybersecurity expert, network professional, and demo attendee Jonathan Moore summed it all up by simply saying, "Wow, that was quick."
That's just part of the beauty of the Sentinel Box solution and the Secure Sentinel Network—it's fast, assertive, virtually undetectable, and affordable, with subscriptions starting at $50/month.
More About The Guests And Their Companies.
Keith and Bill both have extensive backgrounds in networking, communications, and satellite network transmission. ICCN's focus is bridging the digital divide by monetizing information and connections for people, businesses, applications, and communities of users, in partnership with Rowdy Orbit.
The companies have developed a community engagement model aimed at teaching young people the technical skills they need for a successful career in the growing internet, networking, and cybersecurity industries.
The bottom line is cybercrime is on the rise and getting more sophisticated.
At Sentinel Forge Technologies, We Believe That In Cybersecurity The Best Defense Is A Good Offense.
And we have solutions that can help you protect your loved ones, your business, and the global supply chain.
Interested in hearing more?Call us at (443) 991-8280 or get in touch Online Today.
Stay Connected!
Sign up to receive tips, information about upcoming events, industry insights and more!